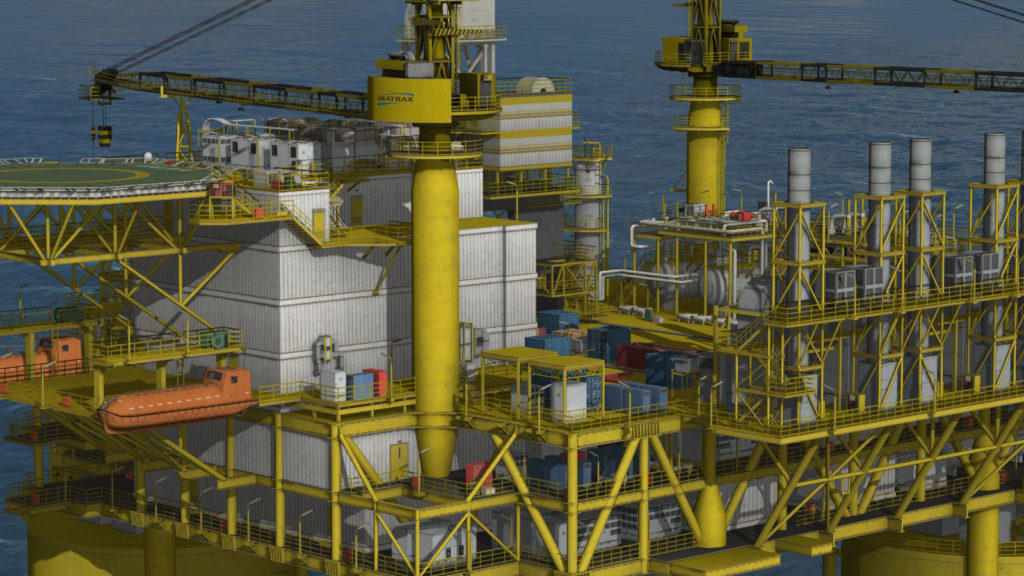 Oil platforms are one of the most magnificent engineering structures nowadays. Many resources are required for their construction and maintenance. They are massive and complex. Except for the equipment involved in oil extraction, platforms contain many extra modules to provide their work and self-sufficiency. And their re-supply is carried out by aviation and special class of vessels (OSV).
Naturally, the functionality of such a complicated system is impossible without a highly-qualified staff of a dozen of various professions. And modern technologies like computer simulation, virtual reality systems, safety briefing videos, and others are used to train this staff.
Based on this, we decided to include the offshore oil rig 3D model into our COTS library. We chose the Malikai Tension-Leg Platform (TLP) located 100-kilometers off the coast of Sabah (Malaysia) as a prototype. This choice was affected by the classic appearance and source materials' availability on the Web.
Show more