RENDERINGS, ANIMATIONS, AND INTERACTIVE EXPERIENCES
Maritime visualization is a computer-generated representation of ships, ports, and offshore structures made for design, marketing, or scientific purposes. Depending on the goals, it can be still images, animations, or interactive applications. This type of presentation has a lot of advantages in comparison with classic photos or videos. Visualization offers a way to explain complicated things simply, shows your new design in the natural environment, and increases the return on marketing investment for the existing assets.
3D SHIP RENDERING IN NATURAL ENVIRONMENT
The sea is the most natural environment for visualizing maritime content. That's why most customers select this kind of service. Proper use of lighting, weather condition, nature, props, or even landmarks allows us to achieve the appropriate reaction from the viewer. What does the picture owner want to emphasize - how luxurious his vessel is, or maybe its strength or functionality? Good visualization will show it all clearly. The resulting images can be used for both printed and electronic marketing materials.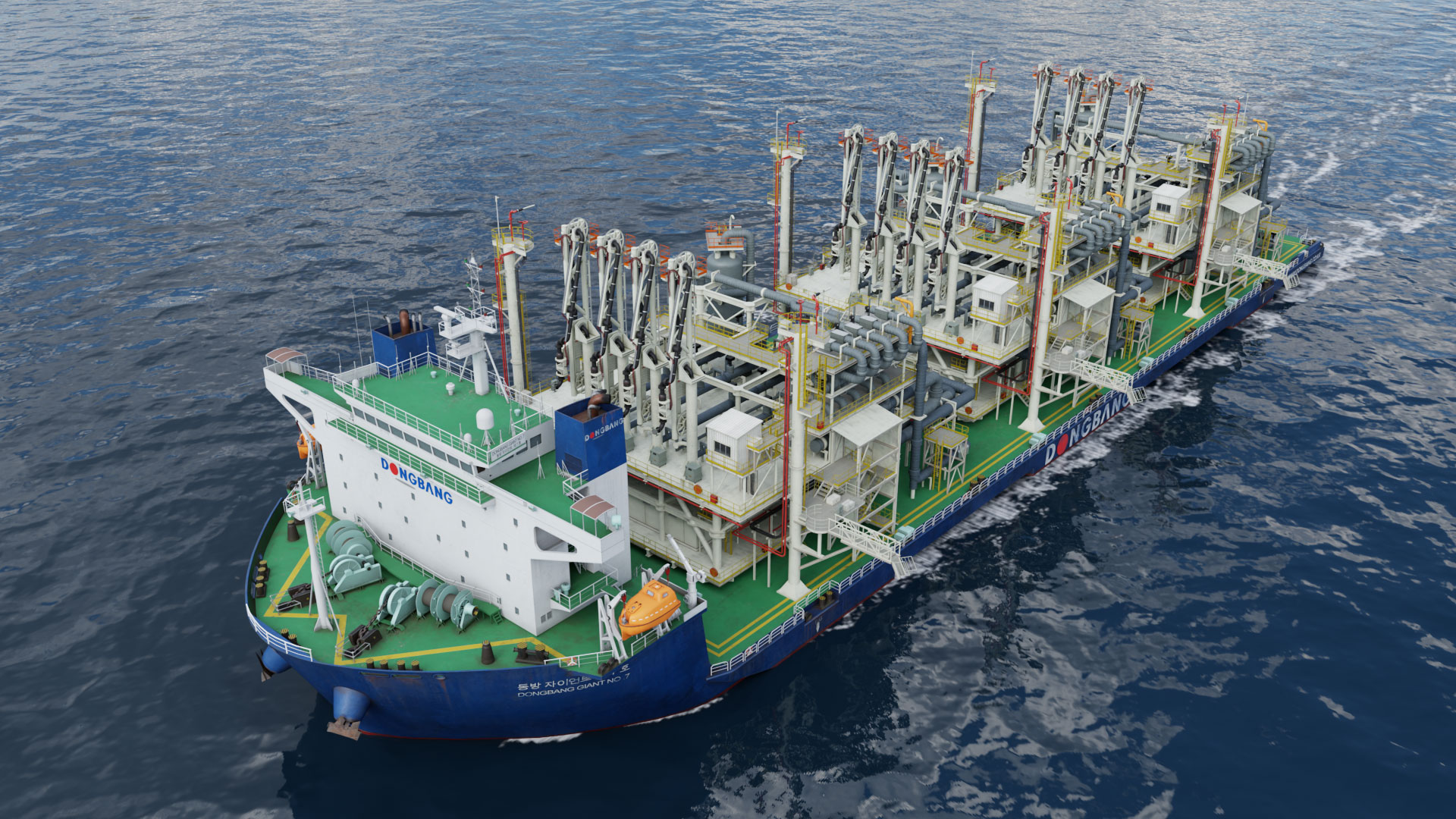 Heavy cargo ship rendering in the natural environment.
STUDIO PRODUCT SHOT
This kind of visualization is suitable when it is necessary to show the ship (port or structure) like a product - to list its characteristics, to showcase details, or to explain design features. Although it is the simplest way to visualize things, it is the most informative. Images on a white background look perfect in business presentations, product brochures, catalogues, and websites.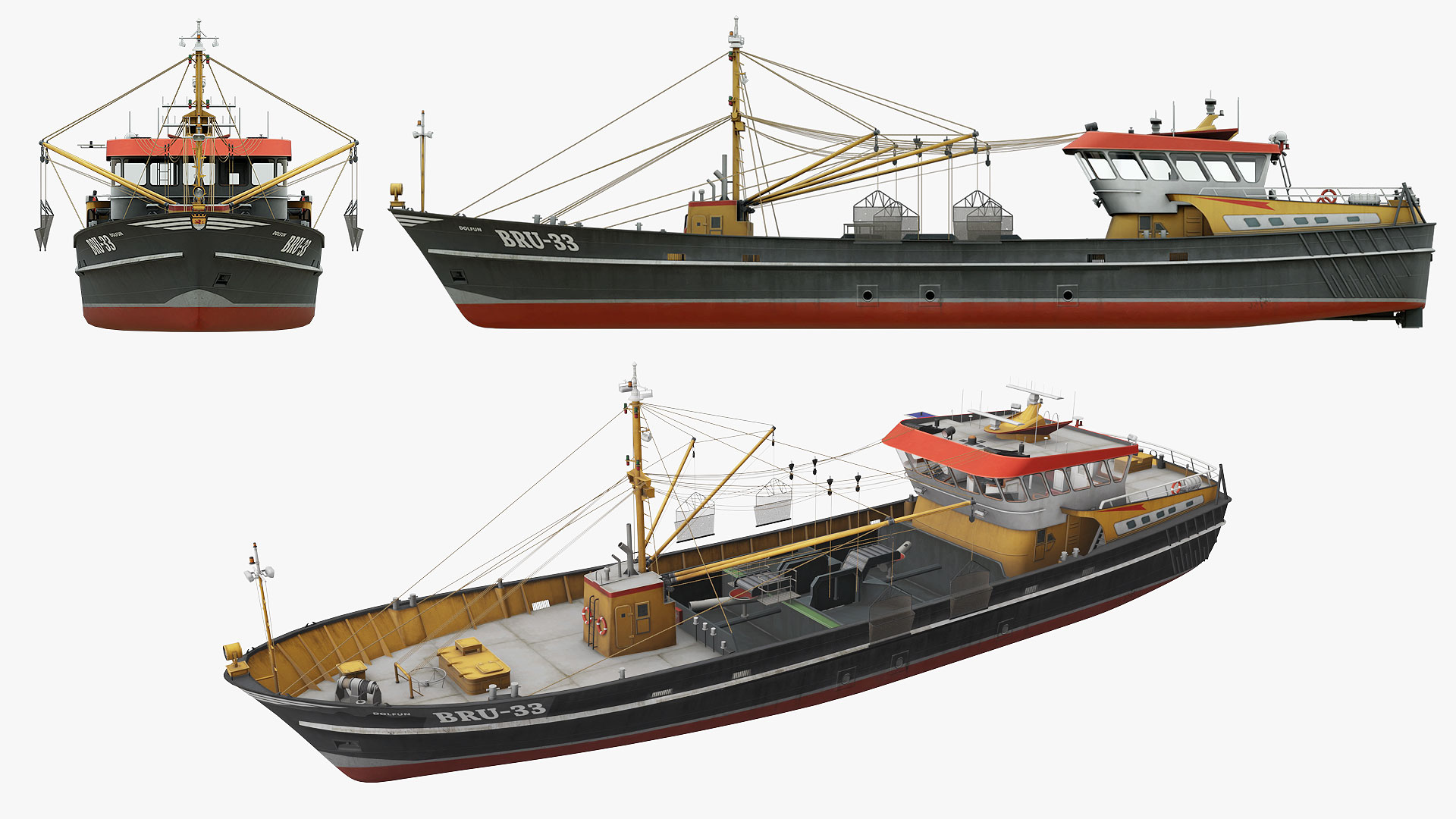 Fishing vessel rendering on white background
INTERACTIVE BOAT 3D MODELS
Continuously increasing speed of the Internet connection, the development of 5G networks and the growing power of mobile devices have made using 3D data online commonplace. Interactive Web solutions allow you to generate the final image in real-time mode - select camera angle, zoom, play animations, etc. These lightweight applications can be used anywhere - you can show them online, send the link to customers, publish them on social networks, or demonstrate them on your tablet during exhibitions or business trips.

Interactive 3D model of antarctic barge
GALLERY
See example artworks made by our 3d visualization studio. Please contact us for details and pricing.