3D MODELS
We have been annually creating hundreds of models for the professional market for more than a decade. These models are compatible with industry standards, a wide range of platforms, and fidelity levels.
VEHICLES
It is a wide class of 3D models, which includes airplanes, helicopters, trains, civilian ground transport, watercraft, spacecraft, and many other categories and subcategories. We develop these representations for various purposes - training, engineering presentations, virtual worlds, and games. We had to do very complicated machines like oil platforms, port cranes, and ISS modules for astronaut training. Our artists are experts in modeling real-time ship 3D models.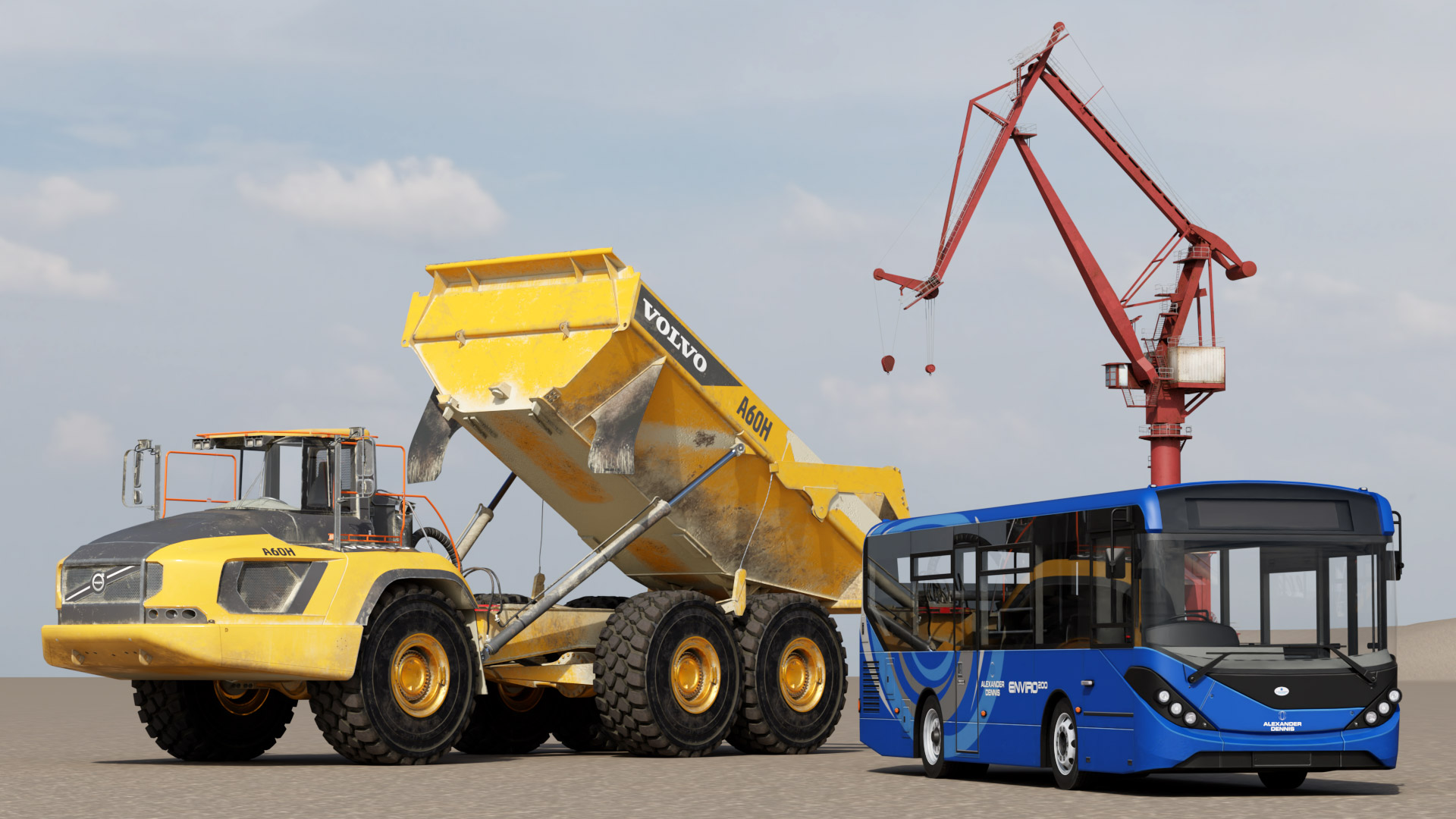 Civilian vehicles
ARCHITECTURE
It is hard to imagine any training system, virtual world, or game without architecture. It can be a representation of existing buildings or some artist's impression based only on the description (like geographic location, architectural style, or type of building). The EDGED team has experience in making models of complicated modern skyscrapers for real-time presentations and accurate airports or seaports models for professional simulators (See more information in 3D terrains).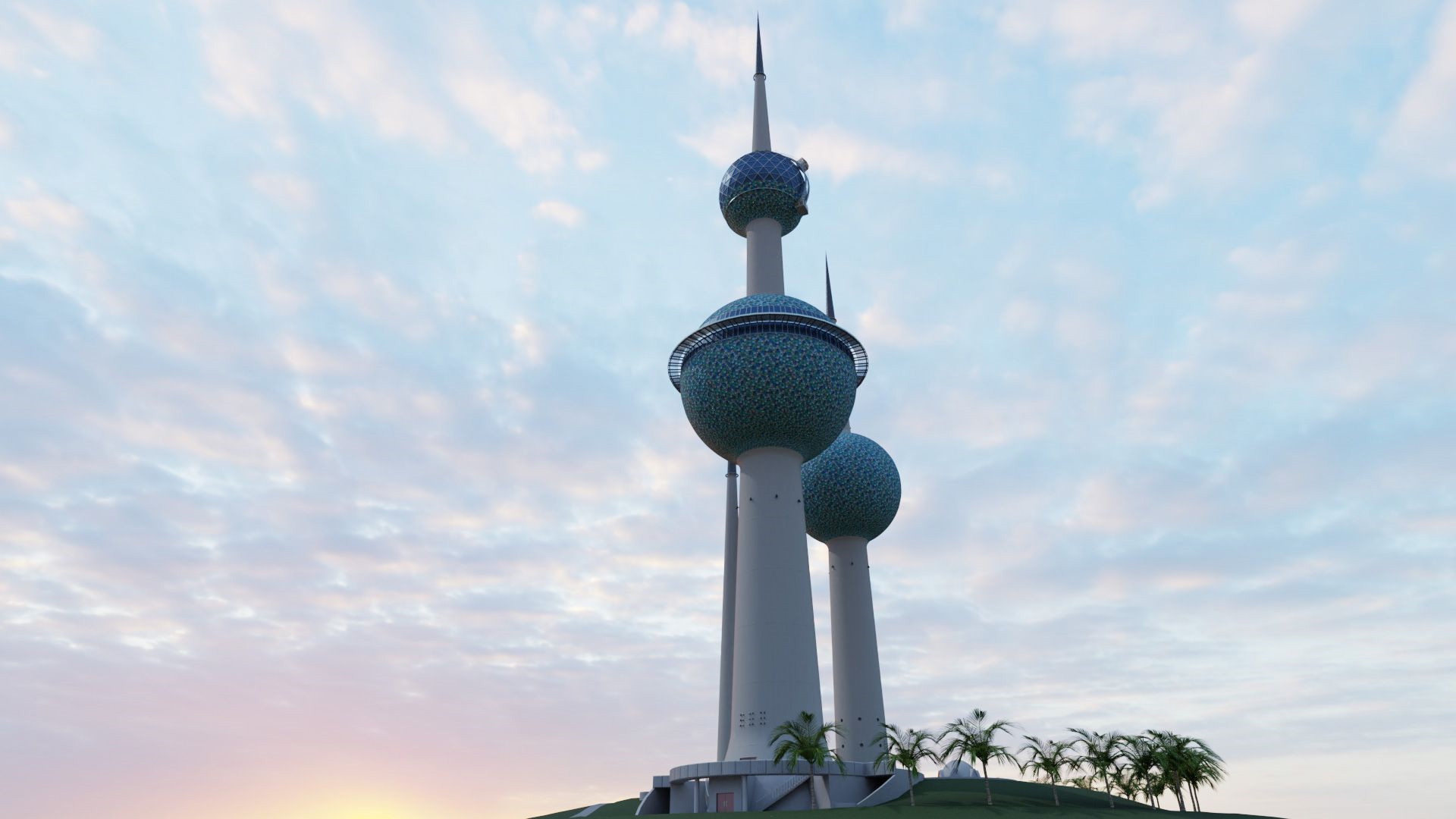 Kuwait towers. Architecture 3D models.
PROPS AND TECHNOLOGY
Some props are used only to populate the scene, but such elements as traffic lights, airport lighting, navigation buoys, shipping containers, and others are vital for simulation fidelity. We make both - simple environment and precision models suitable for the most demanding applications. They can be static, animated, or comprise physics. We also have experience in making professional tools and equipment.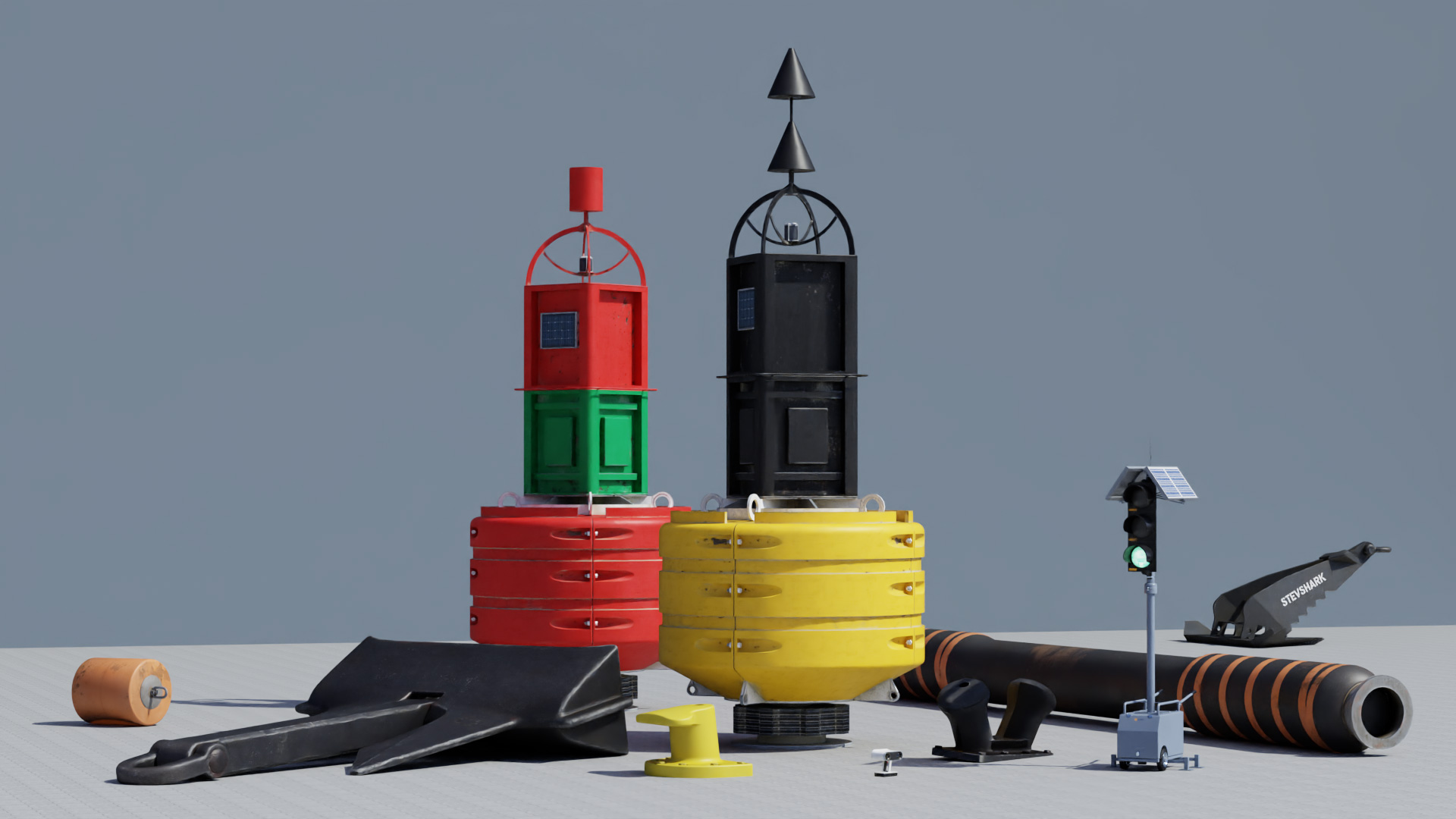 Example props and tools
MILITARY MODELS
Military technology 3D models are high-demand content for the simulation and training market, games, and media news. Our team can create them with very high fidelity based on open sources from the Web. Animations, damaged states, multiple paint schemes, and sensor textures can be added depending on the wishes of the clients.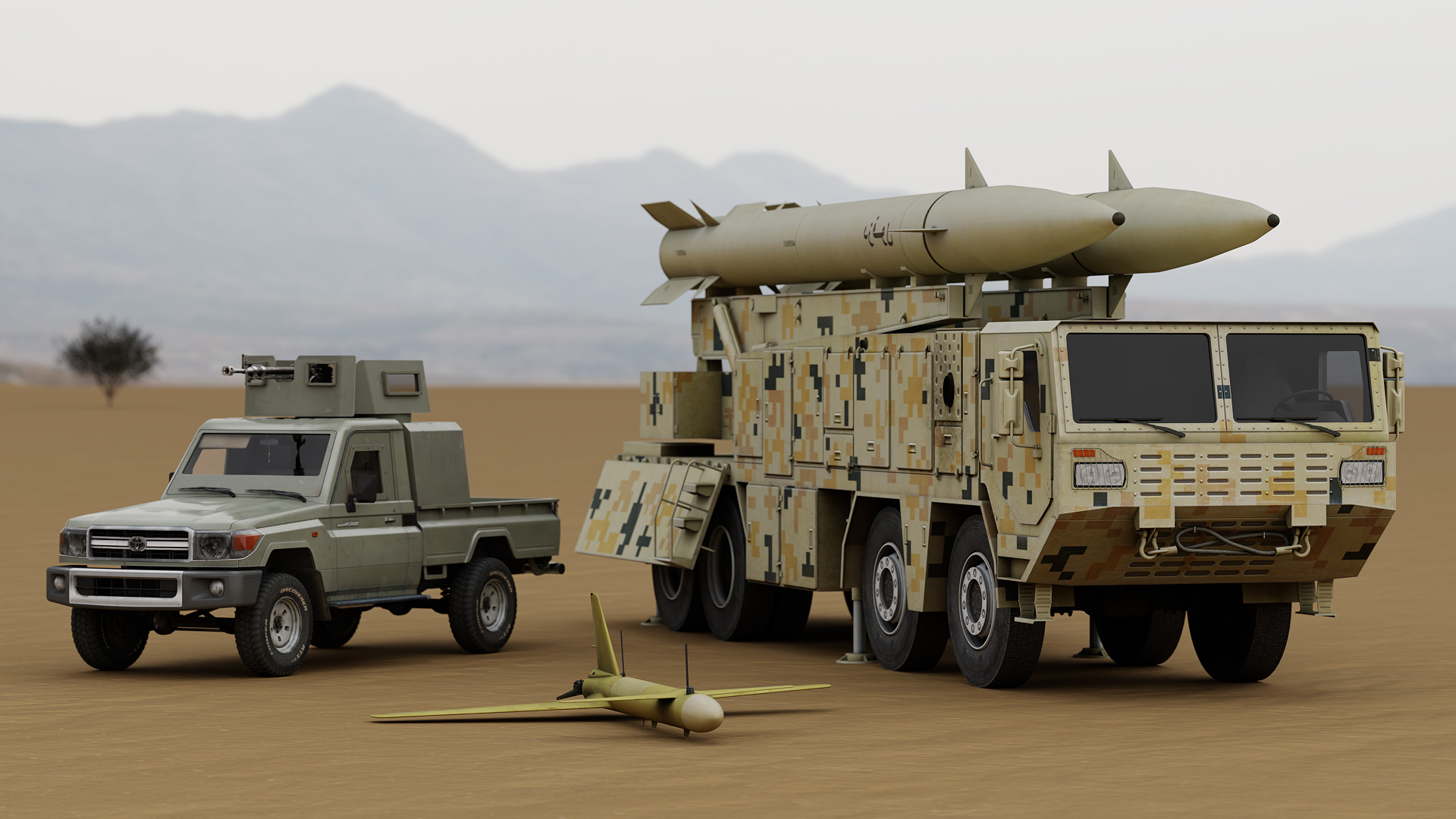 Weapon platforms