Oil platform 3D modeling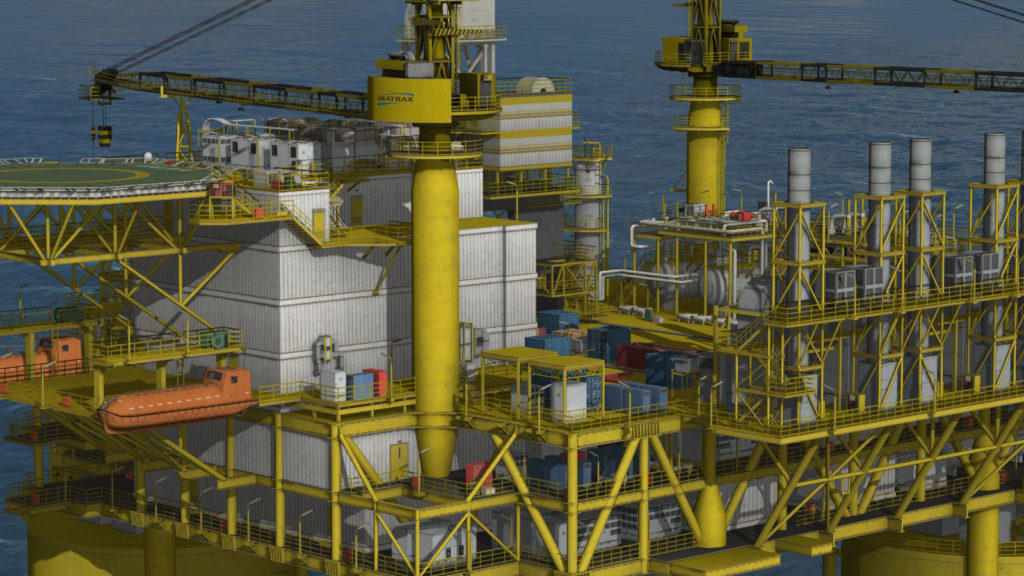 Oil platforms are one of the most magnificent engineering structures nowadays. Many resources are required for their construction and maintenance. They are massive and complex. Except for the equipment involved in oil extraction, platforms contain many extra modules to provide their work and self-sufficiency. And their re-supply is carried out by aviation and special class of vessels (OSV).
Naturally, the functionality of such a complicated system is impossible without a highly-qualified staff of a dozen of various professions. And modern technologies like computer simulation, virtual reality systems, safety briefing videos, and others are used to train this staff.
Based on this, we decided to include the offshore oil rig 3D model into our COTS library. We chose the Malikai Tension-Leg Platform (TLP) located 100-kilometers off the coast of Sabah (Malaysia) as a prototype. This choice was affected by the classic appearance and source materials' availability on the Web.
First of all, we formed technical specifications to allow users to visualize the model from different distances, from aerial to first-person view. We planned to make a detailed geometry but made it consistent for low-performance systems by using levels of detail (LOD) and mixed UV layouts. The well-known problem for 3D assets is the diversity of rendering algorithms (classic or several PBR workflows). Final textures conversion does not always give good results, so we decided to work on several textures sets already during the model creation process. And the last essential requirement was both day and night versions.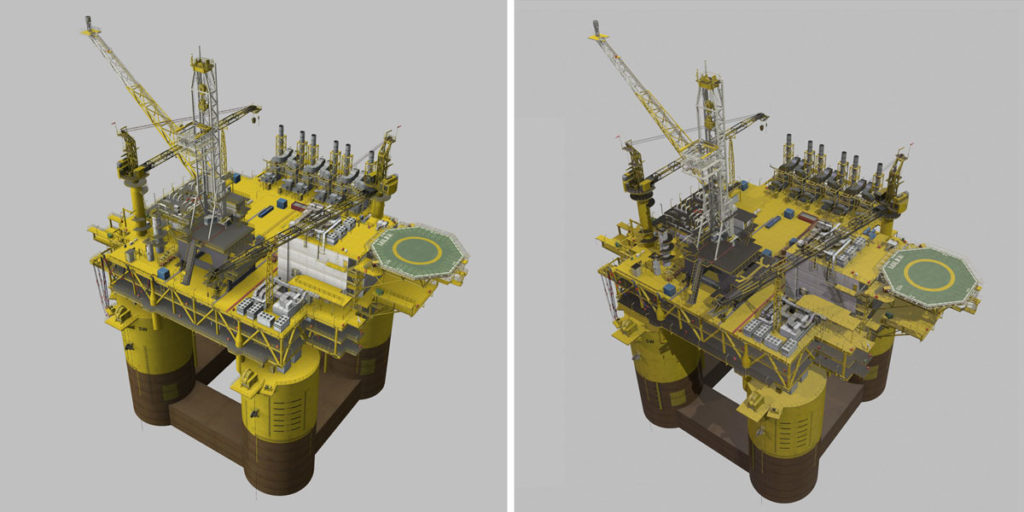 Such a complex model is a real challenge for a 3D artist. And it's much easier to manage with it working in a team. In 10 weeks, a group of 2-4 people not only created a great product but also began forming our collaborative development system, which we now very often use working on other complicated projects. For more detailed information on our collaborative development methods, you may read our previous blog post.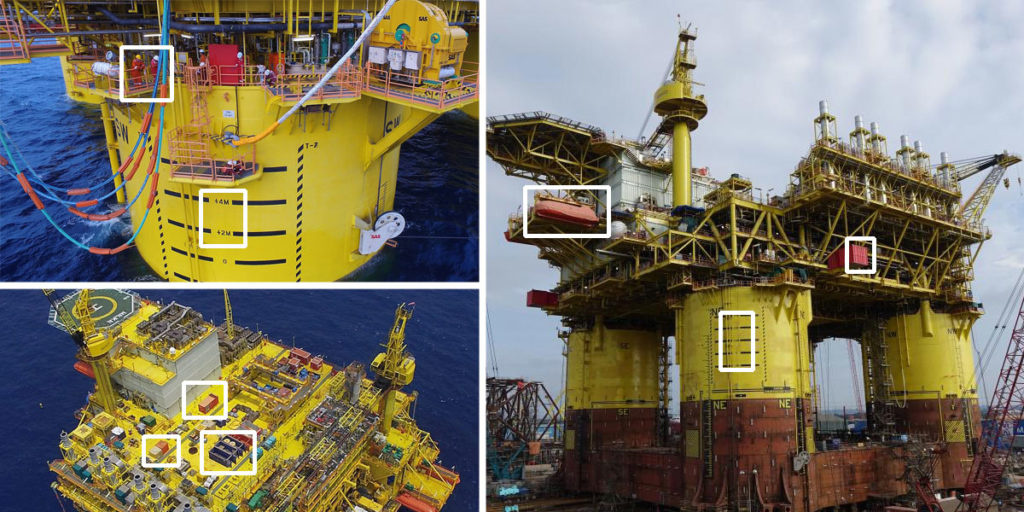 Besides the overall complexity of the model, we encountered difficulties in defining dimensions and proportions of different parts of the structure. We didn't have blueprints, so dimensions were calculated from details which size can be reliably recognized: draft marks, ISO containers, fencing, and others. And then we reconstructed proportions through camera matching in Foundry Modo. It is an exciting feature.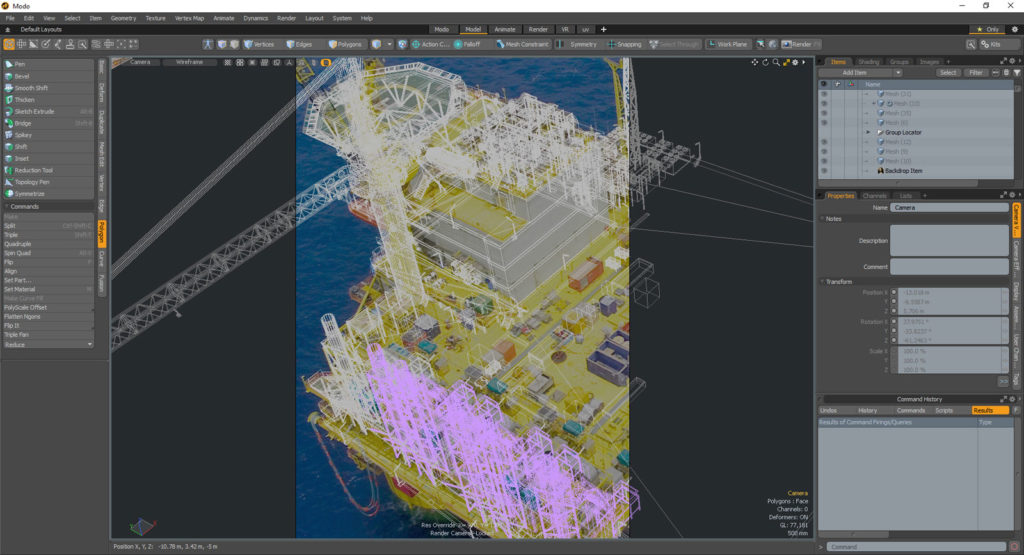 We used mixed UV layouts to maximize texel resolution. We made repeatable textures for many surfaces, but they do not look dull because unwarped elements, in most cases, mask them. And another exciting feature is the second UV channel, which we used for ambient occlusion for a day and lighting for a night version.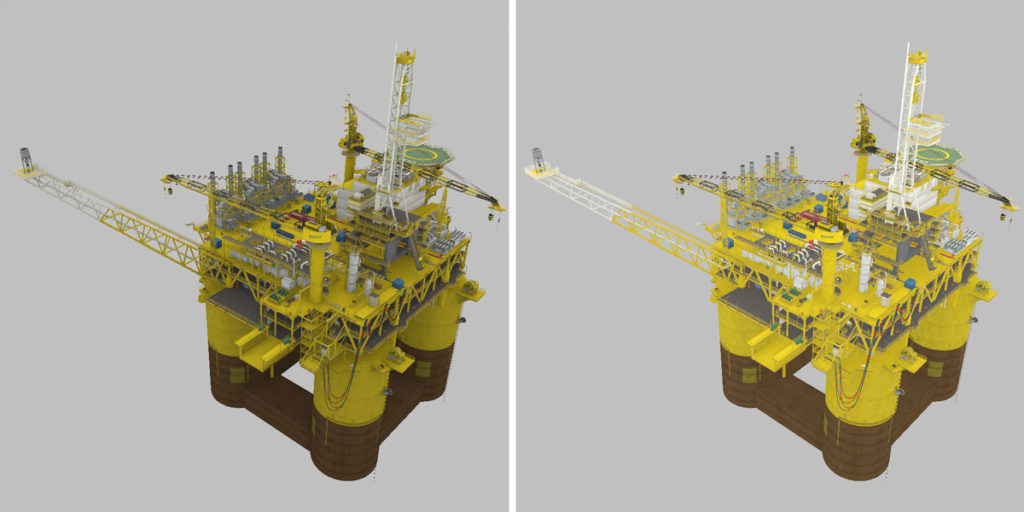 As a result, we got a useful real-time 3D model. Of course, it can't be used for simulation of drilling because the equipment is simplified, but when the realistic appearance of an offshore drilling rig is needed, it's very competitive. And our first customers have already confirmed that.
---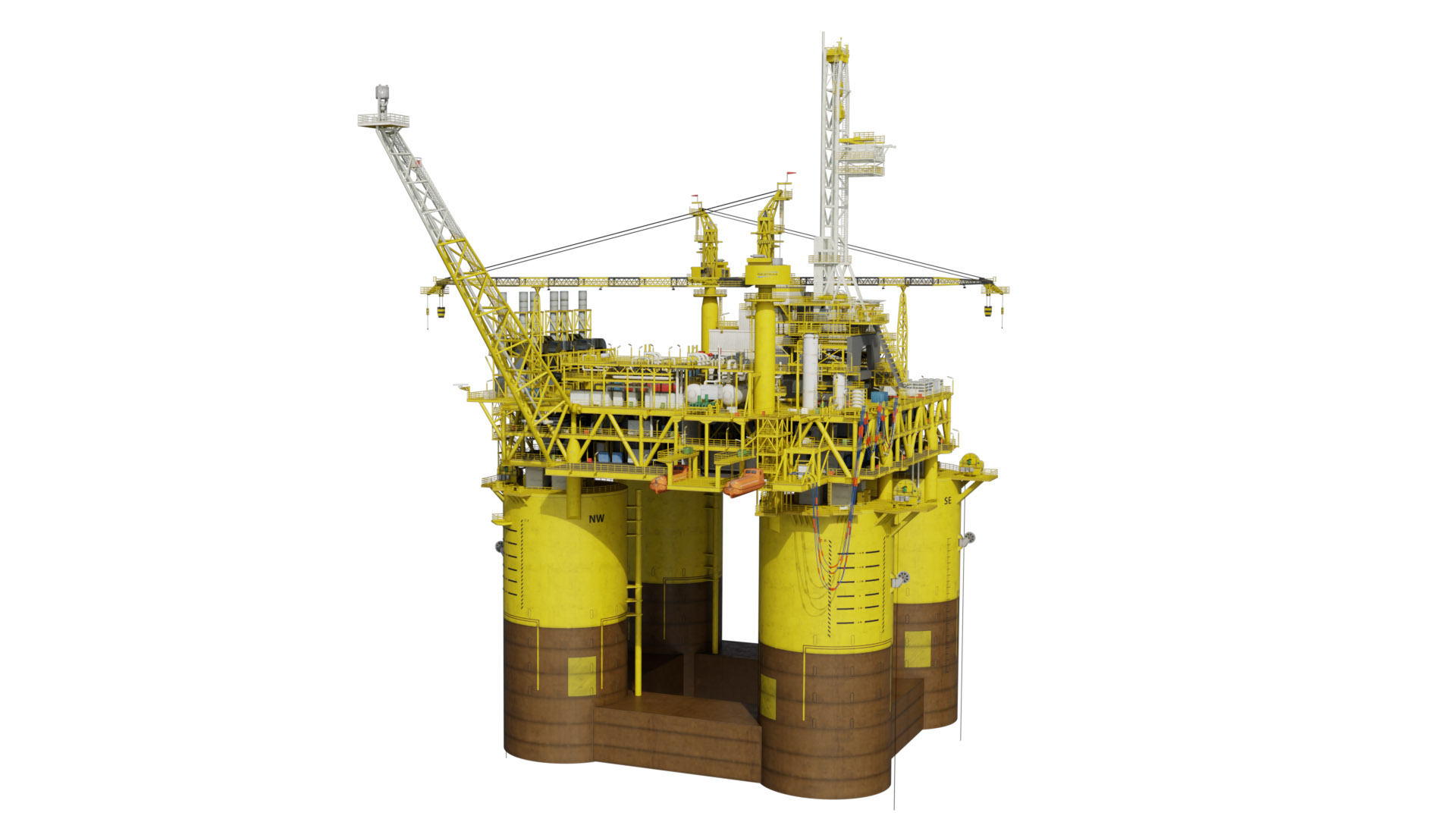 You can buy our oil platform 3D model separately or as a part of a 3D ship library.
---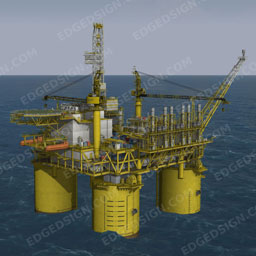 See high resolution (2600×2600) picture.
---
Also, you can demand any project or engine related updates. Or even order your custom offshore platform. Please contact us.