Between creativity, accuracy, and … budget

Simulators' real-time 3D models' creation is, in fact, very close to the things game industry artists do, which naturally results in technologies and human resources migration in these areas. But the work in the simulation and training industry is full of contradictions and pain for a game artist. On the one hand, a model must be visualized realistically, which allows speaking about a creative component. On the other hand, a customer expects technically competent 3D models, which allows referring this type of activity to engineering. And here finally comes the third and the most unpleasant moment – 3D content is undoubtedly an important part of any simulator, but the priorities very often belong to software and hardware components. As a result, an artist, like it or not, has to deal with a tight schedule, mass production, and, sometimes, not the most advanced technologies.
So, in this article, I'm going to describe how the EDGED team works in this environment, aggressive to creativity.
FREE CHOICE
Our company workflow is based on Kanban system strictly following work in progress (WIP) limits. An artist having finished his/her work must join the team dealing with a different task, if the quantity of models in production has reached the WIP limit, or choose a new model from the ready-to-work list. This choice is free in most cases and, to a certain extent, allows doing things working on, which is more pleasant to a particular artist. Of course, it can't be realized in any case, but reasonably organized queue allows providing equal passing speed for any ("creative," "interesting," "complicated," and "boring") tasks.
TECHNICAL INFORMATION RESTRICTION
There is no need to overload an artist with technical information referring to a simulated object. He/she doesn't have to know boiling physical foundations if he/she needs to create a teapot 3D model. This is, on the whole, the project manager and product owner's job. We encourage our artists' intention to go deep into technical details but don't force them to do that.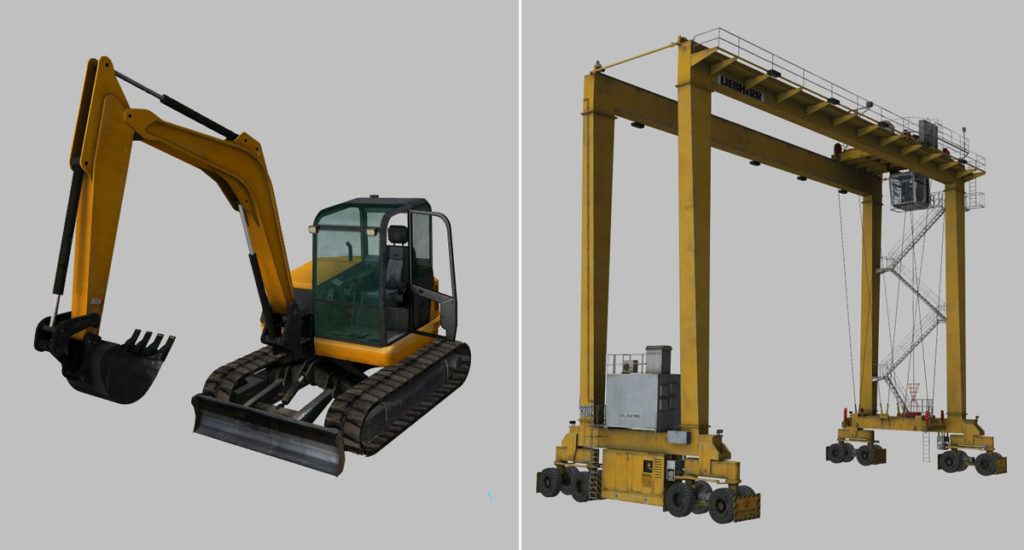 REASONABLE SCHEDULE
If you have read my previous article about using agile methods in 3D models development, you already know that the basis of our company's strict deadline management is teamwork. We believe that this is the most agreeable motivation way for a creative person. Being a chief, I am proud that for our company's almost ten-years history, the number of days when our artists had to work extra hours can be counted on the fingers of one hand.
MASS PRODUCTION OPTIMIZATION
It would seem challenging to find anything creative in big and often monotonous 3D models series. And nothing is more annoying than a list of hundreds of geo-specific buildings. But even such projects can be done with pleasure. It would be enough to divide the work into creative and technical parts. Creating a master model in range, basic textures, and elements development can satisfy the greediest for original work artist. And creating production models is carried out by a team and/or technical artists within the shortest possible time if the workflow is organized correctly. Besides, it is namely the production models development process that sharpens young artists and interns professional skills and team workability.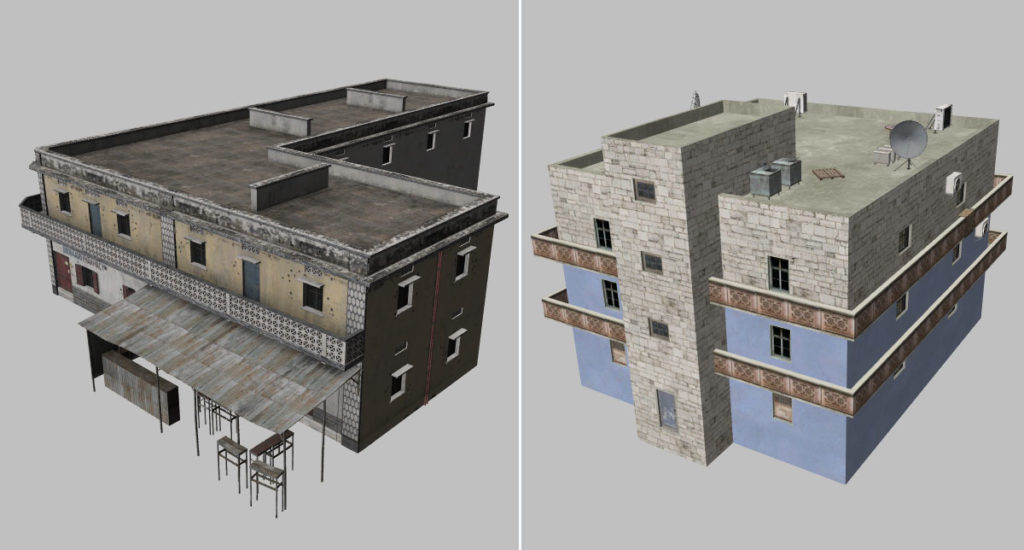 LATEST TECHNOLOGIES
Except for commercial work on a by-order basis, we continuously have at least one own or turnkey project in development. And, in contrast with other studios, such products are not developed by us residually (aiming to utilize free resources). Frequently, we work out new tools, technologies, and development approaches, namely on our products. Creativity, initiative, and brand new ideas are always welcomed here. Military Operations on Urban Terrain (MOUT) database, Lomé Container Terminal port terrain database, 3D models libraries for driving simulation, main types of civil vessels, many animated characters, etc. were created exactly in such a way.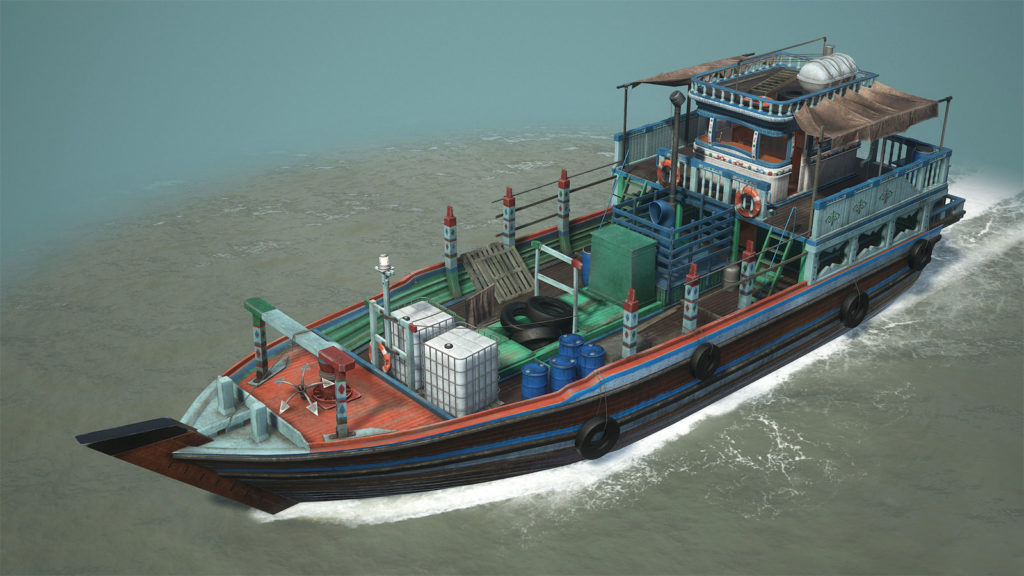 PORTFOLIO THINGS
We often do portfolio things that cost much more than the customer pays for them. If the time schedule and the technical task allow; if we see that the model is extremely important for our client and feel a certain potential in it, we work out a creative part to a maximum extent, spending dozens of extra hours, days, and even weeks on it. Pride in our work fully compensates for the dropped hourly rate for the studio.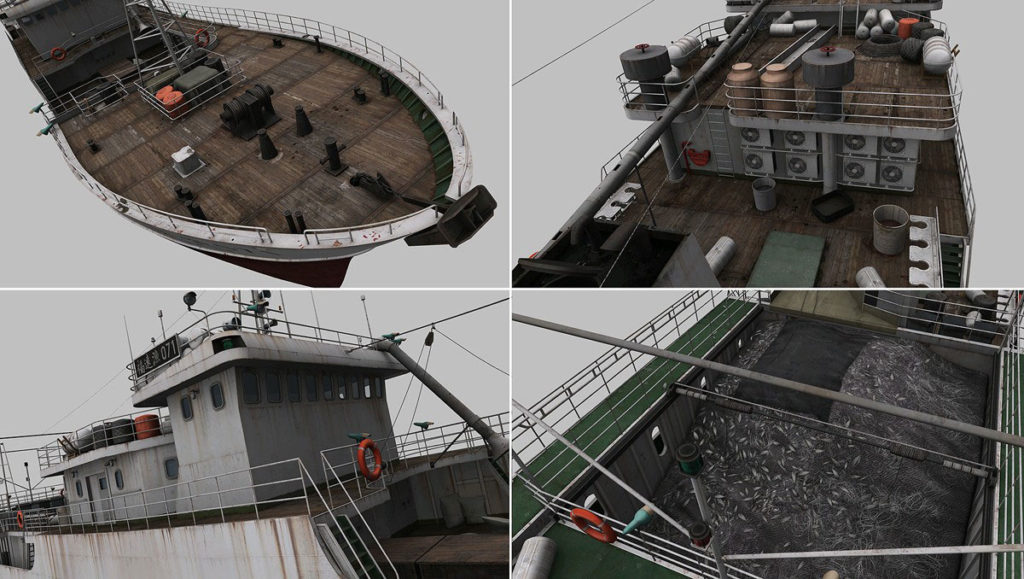 All of the above allows keeping our team core for many years, avoiding burning-out and teaching new high-level professionals.